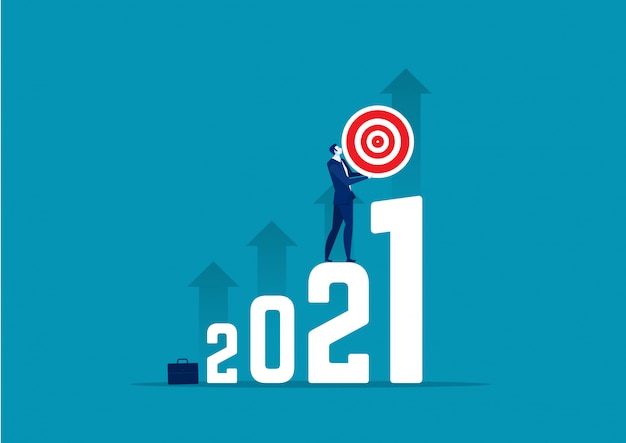 Written by Jacqueline Kuhn
The start of a new year often brings with it a slate of predictions. Personally, I avoid making predictions. Given that no one could have predicted the COVID-19 pandemic in 2020, I think my reasoning is sound.
Instead of making predictions about what will happen in the HCM technology space in 2021, I do believe there are specific initiatives and actions that should be taken by organizations and HCM technology vendors.  These initiatives and calls to action stem directly from the pandemic's impact on business and will set the tone for the way we work for years to come.
The world has changed since March of 2020 when we first locked down, so much so that we cannot go back to the way it was before. Enter change. In 2021 and beyond, the successful organization will look at how to adapt, embrace the change, and create new ways of working.  Of course, in the world of HCM, this always translates into a change of processes and technology enhancements.
During 2020, virtual work was mandated or encouraged by legislative bodies. This will continue into at least June of 2021. Studies have shown that most people do not want to return to shared offices on a full-time basis, even once the COVID vaccine has been widely distributed and health officials have determined that it is "OK" to return to shared offices. Flexible working arrangements and remote work are here to stay, so the first two initiatives we'll examine are related to these two new ways of working remotely.
Work Schedules Traditionally, setting employees' schedules has been reserved for workers in manufacturing, healthcare, retail, and other work areas where people either need to be available during specific hours to service customers OR to produce products according to a production schedule.  There is almost no formal scheduling of what is known as a "back office" worker or "white collar" professional.  However, to make sure resources are available at the right time across the entire organization, while still allowing employees flexibility in scheduling, there is a need to have schedules for all people and roles that are visible to all.  Organizations will need to build processes to ensure the organization's needs are always met, and HCM technology vendors must develop corresponding applications or functionality within existing applications to make this easy to adopt.
Integration with communication applications While not quite dead, email is going the way of the landline phone.  We can no longer walk over to a person's desk to ask a quick and simple question, sending it via email sometimes seems inappropriate, and simply texting them too casual. Enter the increased adoption of communication applications like Slack, Microsoft Teams, Zoom Chat, et cetera. These applications are becoming the preferred methods of communication to and between employees. HCM applications need the ability to send notifications to these communication applications as an alternative to email.
Not going back to old ways will also apply to when employees get their pay.  The benefits of being able to get access to pay one has already earned is now mainstream.  Employees are aware that this is a better route than payday loans.  Employers, however, have yet to embrace it fully.
"Earned Wage Access" (EWA) In 2021, this will become viewed by employees and potential employees as a requirement or a benefit to be offered by their employer. The demand will not be as great for those already being paid weekly as it will be for those who are paid semi-monthly or monthly.  For employees being paid semi-monthly or monthly, EWA will be viewed as a necessity  (remember when we all thought cell phones were a luxury?).  We live in an on-demand world, and the rules are changing fast.  If your organization doesn't offer this yet, 2021 is the year to roll it out.  The most successful EWA programs will be those that also offer services with their EWA.  Think of vendors like Branch and PayActiv.
Components of compensation programs need to be reconsidered based on the new ways of working. During 2020, many organizations introduced temporary or one-time rewards. Moving forward, these will need to be incorporated as a standard part of a total rewards program as employees' needs and work/home situations become increasingly diverse.  Creating a set of total rewards that are distributed fairly and meet the needs of a flexible, virtual workforce is not going to be easy, but it is essential.
Hyper-personalized Total Rewards Programs These are needed to complement the traditional benefit offerings. Think about benefits that support a home office worker; things like home office allowances, home organization services, and healthy food delivery services.  Allow employees to select packages of benefits that have a similar value in order to keep programs fair. To support this, HCM vendors also need to revise their systems to support these hyper-personalized programs.
Market Pricing Jobs Today, market pricing is the most popular method of determining the target pay rates for jobs. Traditionally, market pricing has been based on the location of the organization's offices. The cost of working within the city the office is located is also taken into consideration when setting salaries or pay rates. With remote work, this needs rethinking, especially when considering some of the new components of a hyper-personalized total rewards program. 

Company culture has changed, but the company culture that emerged post-COVID is not necessarily the culture that your organization wants.  There is no going back to the work culture pre-2020. So moving forward to develop a culture that reflects your organization is essential not only for existing employees but also for potential future ones.
Recruitment Marketing The war for talent is greater than ever.  With virtually no boundaries of where a person needs to be located in order to work for an organization, conveying the benefits of working for your company becomes more important. There are some jobs that must be performed at a specific business location (manufacturing, direct patient care healthcare workers, retail associates, et cetera). However, for those jobs that can and will be performed remotely, the videos of engaged employees in a shared workspace on your career site are no longer relevant and may be deterring candidates. Time to remove them from your career sites and replace them with messages that speak to the new culture and ways of working that differentiate your organization from everyone else.
Recruiting Assessments While revising career pages, organizations also need to review what qualities make a good fit candidate for the new culture.  Look at the skills, competencies, and behaviors that are needed for the new ways of working. Update assessments and job-specific questions so your hiring processes are aligned with the new culture.
Moving forward in 2021 is essential for the success of your organization and the people in it.  There are many other initiatives that can be undertaken and perhaps should be. These 7, to me, are the most actionable, practical, and impactful initiatives that can be executed this year. There are, of course, going to be obstacles; however, don't let your HCM applications be one of them.  If your current applications cannot support the new ways of working, now is the time to change.  In fact, any system built prior to 2000 was not built to support the mobile-first framework of the 21st century, let alone the needs of the adaptable, flexible new ways of working.
The good news is that our team can help!  Our Fast Path methodology for defining needs and identifying applications to fit those needs has been adapted for the new ways of working.  Contact us to find out how we can help you bridge the gaps in your HCM application portfolio.
About Jacqueline Kuhn
Jacqueline Kuhn, HRIP is an HR Professional with over 25 years of experience in strategic planning, systems management, project management, services delivery, and general human resources. In her role at HRchitect, she oversees our HCM strategic consulting group which encompasses HRchitect's HCM systems strategic planning and evaluation and selection practices.
Share: