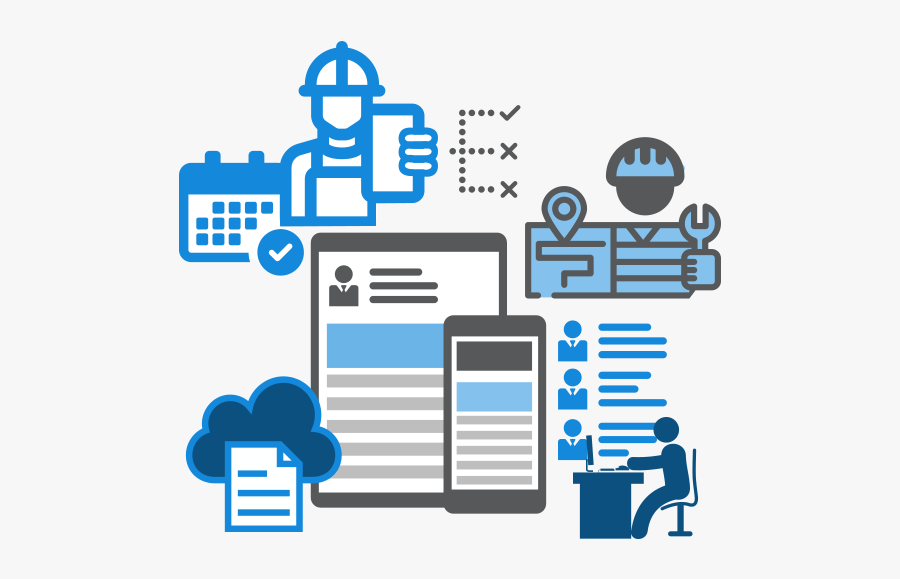 Written by April Vaden
Managing and maintaining your workforce in the 21st century may present challenges for some managers. However, there's been significant innovation in the world of Time and Attendance and Workforce Management (WFM), resulting in a wide range of system options and high-value features within those systems that can help tremendously with those challenges.
In the 2020s, it's no surprise that employees are more mobile and connected than ever before. Upwork estimates that 1 in 4 Americans, over 26% of the American workforce, will be working remotely through the end of 2021. They also estimate that 22% of the workforce, 36.2 million Americans, will work remotely by 2025. (Source: https://www.apollotechnical.com/statistics-on-remote-workers/). That's a major shift for employers who likely had purchased and configured WFM systems in a way that assumed employees were working onsite at the organization's offices.
For organizations where employee work location is no longer a vital element in the mix, the need for employee engagement and flexibility is one of the top priorities for managers. Organizations can adapt and update their current WFM systems to align, allow for, and even improve employee engagement and flexibility. Some of the exciting features that you can look for in your current WFM system or ask potential WFM vendors about that will help your organization meet these high-priority items are outlined below.
Mobile access for managers and employees: Many new releases of WFM systems are designed with flexibility in mind and offer a mobile app. Mobile apps typically look and feel similar to the desktop version of the system, allowing employees to have the same experience across their desktop, smartphone, and tablet. Enabling mobile access for your employees and managers allows for activities such as clocking in and out, swapping shifts, and getting real-time notifications for time off requests, shift changes, and reminders no matter where in the world an employee is. Hello, employee engagement!
Push notifications and urgent messages: Managers and administrators can often send messages to groups of employees or individuals that will appear as urgent messages or push notifications in their mobile app or login screen on a desktop. Think about use cases such as notifying employees via their mobile phone that the office is closed due to an emergency or inclement weather. You can have confidence that everyone has received the message promptly, keeping employee safety as priority #1.
Improved and Automated Scheduling: Even with WFM systems, scheduling is one of the most time-intensive tasks for managers, but it's administrative work that takes your managers away from the actual managing of employees. Take a look at your WFM vendor's recent improvements in scheduling. Most vendors have upgraded this to improve efficiency for managers, often with advances such as the ability to create re-usable shift templates to simplify the creation of shift patterns. Another advancement is automated shift generation via a scheduled job which results in less work and fewer mistakes from your managers.
No matter which Workforce Management or Time & Attendance system your organization is using, HRchitect can help you make sure you're maximizing the features and functions of your system to prioritize flexibility and employee engagement. If you want to be confident that you're maximizing your organization's return on investment for your Workforce Management / Time & Attendance systems, request a consultation today for a complimentary consultation or to learn more about a system assessment and optimization.
About April Vaden
April Vaden is a Director, WorkForce Software Implementation Services, at HRchitect with over 7 years of experience with HR technology and over 6 years of experience with workforce management systems. Prior to joining the HRchitect team, April worked as an Application Consultant, Team Lead, Knowledgebase Manager and Project Manager at WorkForce Software, specializing in time & attendance, reporting, documentation, troubleshooting and upgrades.
Share: