Written by Laura Palulis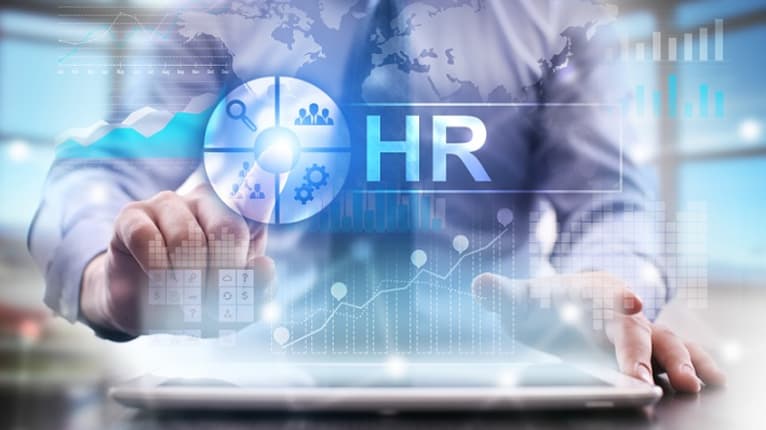 We all live and work in a technology-driven world where change is necessary to stay competitive. Human Capital Management (HCM) software systems are no exception. As the available technology changes around us, our HCM vendors need to rapidly innovate to incorporate these changes in order to satisfy the needs of companies and their employees. Among the most talked-about topics in the world of technology today is the subject of artificial intelligence, or AI.
Most of us use AI every single day when we pick up our smartphones and speak to SIRI or Google Assistant. AI technology is behind the portrait mode effect in cameras. Deep learning comes into play when we send a text and our phones anticipate some of the most common words we type. Alexa is another example of AI in our everyday lives and has the power to not only order lightbulbs from Amazon, but to also learn from our behavior.
HCM software of the near future will also incorporate AI technology, if they are not already doing so. Chatbots are one example of AI in HCM technology, where employees can use a chatbot feature to get help and answers to their questions, freeing up HR and payroll professionals for other important tasks.
Development is also being done using AI to monitor payroll systems for compliance and to automatically update based upon changing regulations. Although compliance monitoring alone may not sound exciting, imagine a payroll system that not only monitors changing rules but also can automatically make corrections to adhere to the changes. What an incredible timesaver for an HR department!
Data analytics have become a buzzword in the HR and Payroll world, and employers are looking for better ways to collect data and to use it to provide insight into the company and its employees. HCM systems will use AI to give them access to data-driven statistics and reports to gain a clearer picture of its workforce.
In the talent acquisition world, AI is largely being used in recruiting to process applications, including identifying and tracking characteristics present in the top applicants. Systems will not only identify the employer's preferred skills and competencies, but also can predict the likelihood that a particular candidate will accept a job offer.  AI can also assist in predicting turnover, employee growth potential, and monitor employee performance and fatigue.
AI, like Ultimate Software's Xander, is also used in HCM technology to help employers collect and understand employee feedback and even interpret employee's emotions. By understanding how its employees feel about work, an organization can proactively implement changes that improve employee engagement.
Advances in AI and deep learning may leave some people envisioning a world where employees are recruited, selected, interviewed and hired, without ever interacting with a human being. Some people may also fear technology taking jobs away from humans. However, the real power of AI is to assist human beings in their daily tasks, not take work away from them. Let us instead imagine systems designed to help us track and identify things that are helpful to us, saving time and effort. AI should be viewed as a modern tool, which used properly, will help HR departments across the globe work smarter instead of harder.
If you want to stay up to date with how HCM vendors are currently utilizing artificial intelligence, and how those capabilities could help your HR team, HRchitect can help. A marketplace overview or a one-day HCM technology workshop will provide your team all the information needed to make sure your long term strategy maximizes the use of artificial intelligence.  Over the past two decades, HRchitect has helped thousands of organizations across the globe align their HCM technology initiatives with business objectives to achieve extraordinary results. HRchitect is a name you can trust and your one-stop shop for all of your HCM technology needs from strategy, evaluation/selection, implementation, change management, ongoing support, and everything in between.
About Laura Palulis
Laura Palulis is a System Consultant with HRchitect, the leader in HCM systems strategic consulting. Laura has over 20 years of experience in the payroll and tax field and was an Ultimate Software customer for 18 years. When not working with customers, Laura can be found hiking, quilting and travelling the world.
Share: