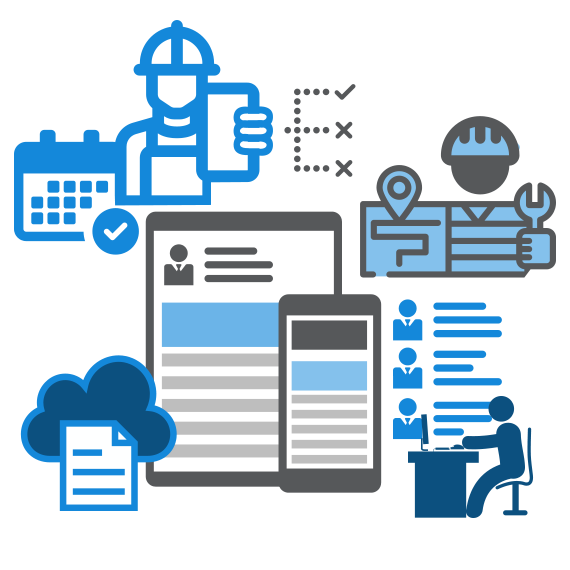 Written by Edgar Tinio
Unexplained error messages. A sudden change to an employee's system access. Timesheets are not calculating correctly, and payroll is due in a few days! These are just a few examples of common hiccups that your organization may encounter after going live with a new Workforce Management (WFM) system.
How do you handle these hiccups when you're short on time and are still learning the ins and outs of your new system? The answer most likely involves roping in a support team, whether that be your software vendor's support team or a managed support services vendor like HRchitect.
When issues arise, everyone involved is looking to resolve these as fast as possible. So, you can help set yourself up for a better experience when addressing what goes by many names – issues/bugs/defects/tickets/incidents/service requests. A little extra detail and information provided up front significantly reduce guesswork and back-and-forth with your managed services provider, helping the support team analyze, reproduce, test, and fix the problems much more effectively.
Here are some tips focused on the information you can provide to help on that front:
If the problem is specific to an employee or employees, include the following details in your ticket:

Employee ID or user login (if different)
The date(s) or the pay period the problem occurred in the system
If possible, what the employee or administrator did or was doing before the problem occurred
Steps to reproduce
WFM systems are web-based or increasingly mobile-friendly apps. So, you can include a screenshot of the error message or actual problem. If the user cannot take a screenshot, have them take a photo of the screen and attach that to the ticket.
If the managed services ticketing system does not provide a way to indicate these, please mention:

Severity level, e.g.: Low, Medium, High, and Critical – all parties should understand and respect the distinct levels. If every new ticket is High, then the levels lose their meaning. But if used properly, your provider can prioritize and address the critical issues way faster. The severity level indicated goes both ways. A ticket marked with critical severity implies that someone at your organization will be ready to provide requested information for clarity or feedback to your support team at a similar level of urgency that the ticket is marked with.
Unique identifier – this could be the unique ID generated by the original support system that the employee used to submit the problem. This can help track any changes made in the system and link them back to a ticket.
Desired completion date – Managed services support often includes adding enhancements or new implementation requests to the existing WFM system. So having a desired "due" date is helpful with resource planning and ticket triage.
Typically, if the problem were in Production, a fix would go through unit testing, User Acceptance Testing (UAT), and after being promoted or migrated up from a Test/Quality Assurance environment it can be closed. Close the ticket yourself if possible or inform the support team that you consider the request to be resolved. This helps reduce any "open" tickets and leaves the team more time to address any other tickets you've put in.
If your organization is in need of a managed services support vendor for your newly implemented or existing WFM system, contact HRchitect. Since 1997, we've helped thousands of organizations worldwide implement, optimize, and support their Human Capital Management and Workforce Management systems.
Edgar Tinio is a Technical Consultant at HRchitect. He brings over 14 years of experience with Workforce Management systems to the HRchitect team.
Learn more about Edgar on LinkedIn: https://www.linkedin.com/in/edgar-tinio-23465b/
Share: