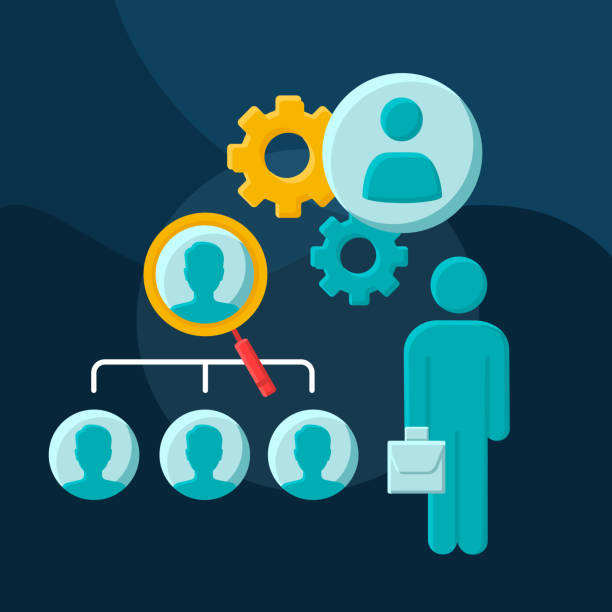 Written by Samantha Colby
In the HCM technology space, the terms system assessments/health check and optimization are thrown around quite often, and for a good reason. It's nearly universally agreed upon – by HR leaders, consulting firms like HRchitect, and even the HCM software vendors themselves – that every organization should be conducting a system assessment and subsequent optimization every few years.
Different types of HCM technology require slightly different approaches to system assessments and optimization. For example, the changes you'd look to make to tune up your payroll system would look very different from what you'd tune-up in your Talent Acquisition system. Today, we'll focus on Talent Acquisition.
So, now that you know that a system assessment and optimization is an item that should land at the top of your HCM technology to-do list, let's dive deeper into what a system assessment & optimization for a Talent Acquisition system would cover.
General system configuration
Is your system configuration and security in line with best practices? The baseline of how your system is configured is foundational to all other aspects of your system. If there are issues with the general configuration of your system, you will usually see other downstream issues arise because of this.
Job Profiles, Templates, and Approvals
Are your recruiters manually entering data in your requisitions over and over? Is there an opportunity to automatically populate data into commonly used fields? Are existing job templates actively being used? What opportunities exist to streamline the job approval process to get this done faster?
What is the current candidate workflow? What aspects of the current workflow may cause candidates to drop off because they are challenging to navigate or repetitive? Are standard pre-screening questions being used?
Are multiple recruiting workflows needed for different employee populations or geographic regions? Are auto-launch actions being utilized appropriately? Can the existing workflows be streamlined to diminish manual effort or to expedite the screening process and reduce time to fill?
Are automatic communication emails being utilized as much as possible to reduce manual email communication? Automatic communications are important to ensure that your organization provides an environment for an optimal and standardized candidate experience?
Offer Process and Approvals
What is the back-end workflow when moving a candidate to the offer stage? What points in the offer process are currently causing bottlenecks? Is the system appropriately set up to allow automation of offer letter creation or portions of offer letter creation?
Background Checks and I-9
Are your tools for background checks and I-9 verification integrated with your Talent Acquisition system? Suppose it is possible to integrate these systems. In that case, you'll have more opportunities for automation, reduce the amount of manual work your team needs to do, and have more accurate and timely reporting on candidate status.
New Hire process and onboarding
Is your Talent Acquisition integrated with your HCM/HRIS system? Integrating these systems will allow you to move a candidate in your TA system to an employee in your HRIS system automatically, diminishing the need for dual data entry. Are all new hire categories that exist in your Talent Acquisition system active and accurate? If you are hiring internationally, are you utilizing new hire categories that are in line with that region's regulatory requirements, such as GRPR? What is the onboarding process like for a new hire? Could that be streamlined or improved to give a better sense of company culture?
Reporting, Dashboards, and KPIs
Do you have reports or dashboards configured to easily report on KPIs and business metrics, such as requisition status or details around candidate diversity, that are important to your organization's leadership? Does your team know how to create reports or dashboards independently?
After the Talent Acquisition system assessment is completed, you should receive a report of the items that should be addressed to optimize your system. Typically, this report will include estimates for the level of effort involved to address each of these items.
Once you have this, your next step is to decide if you have the time and the knowledge to address these items yourself, if you want the firm that performed your system assessment to do the work for you, or if you want the firm to do the work but follow along so that you can do these items yourself moving forward. No matter what approach you take to carrying out the optimization, the outcome will be well worth it – a vast improvement to your Talent Acquisition technology and processes for candidates, recruiters, hiring managers, and leadership alike.
If your Talent Acquisition system needs a tune-up, let us know. HRchitect has helped hundreds of organizations get better ROI on their Talent Acquisition systems through system assessments and optimizations.
Samantha Colby is the Marketing Director at HRchitect. She joined HRchitect in 2015 and has over 5 years of experience in marketing in the technology, higher education and sports & entertainment industries. In her role at HRchitect, Samantha leads initiatives and activities supporting demand generation, brand marketing and awareness, digital marketing, corporate events, content marketing, partner marketing, content development, internal communications, and corporate social responsibility.
Learn more about Samantha Colby
Share: