If you are interested in having HRchitect experts speak about HCM Technology at your event, please contact us at marketing@hrchitect.com
Austin, TX
Event Duration: September 28 , 2020 - September 30, 2020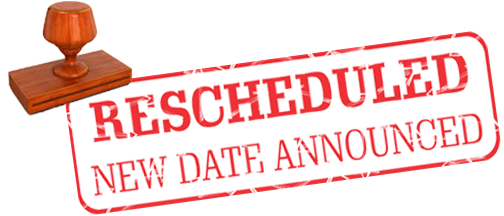 We are a proud Platinum Sponsor! Join us at Vision 2020 in Austin, TX!
Join us for our Partner Session:
From Go-Live and Beyond: Leveraging WFS Partners for Ongoing Support
If you want to set your organization up for long-term success with your WorkForce Software system, you don't want to miss this session. We'll share a step-by-step guide to help you successfully transition to support after your system go-live that includes everything from how to handle configuration changes to bolstering user adoption and everything in between. You'll leave inspired with ideas for maximizing ROI on your system, sourced from HRchitect's thousands of clients and will have a solid understanding of questions you should ask when vetting partners for post-live support.
VISION is WorkForce Software's yearly User Conference that brings together our customers, WorkForce experts, solution partners and guest speakers for two exciting days filled with new innovations, industry and peer-to-peer networking and workforce management best practices.
Attendees come from all industries and represent a diverse range of job roles, including:
Executives – CEOs, CIOs, CFOs, COOs, CNOs, CHROs
HR – HR directors, managers, and administrators
Payroll – Payroll and timekeeping directors, managers, supervisors, and administrators
Operations – Operations directors, managers, supervisors, and administrators
IT/IS – IT/IS directors, managers, and administrators; including system analysts and administrators, programmers, network administrators, and database specialists
Finance – Financial directors, managers, and administrators; including controllers and business analysts
Public Health & Safety – Leaders and scheduling administrators from all public safety sectors, including police and fire chiefs, captains, sergeants, and lieutenants; clinical directors/managers and directors/managers of patient services
Houston, TX
Event Duration: May 14 , 2020 - May 14, 2020
The Gulf Coast Symposium on HR Issues, produced by HR Houston, is the largest regional conference for HR Professionals on the Gulf Coast, with more than 2,100 practitioners, presenters and providers. Through its 175+ sessions the Symposium delivers superior education in Business Management & Strategy, Employee & Labor Relations, International HR, Leadership & Professional Development, Talent Management, and Total Rewards.
Established in 1943, HR Houston with more than 2,200 members, connects Human Resource Professionals to knowledge, relationships and solutions. Through meetings, conferences, webinars and its annual Seminar Series, HR Houston educates more than 3,750 business professionals each year. As an affiliate of the 300,000 member Society for Human Resource Management (SHRM), HR Houston is one of the larger SHRM chapters in the nation. Discover how HR Houston is connecting the Human Resource Community, visit www.hrhouston.org.
Join Jacqueline Kuhn, HRIP as she presents:
Session Title: The Age of AI and the Future of Work
Session Time: 7:30:00 AM
Las Vegas, NV
Event Duration: June 9 , 2020 - June 11, 2020
Brought to you by the team behind the world-famous HR Technology Conference, Select HR Tech is an intimate, hands-on learning experience intended for those directly responsible for their organization's HRIS, HRIT, HRMS, HCMS or HR systems. An intensely collaborative event unlike any you have encountered before, it's where you'll dive into what it takes to fully optimize your HR technology investments so you can bridge the gaps between purchase, strategy and execution.
Select HR Tech offers:
Face-to-face access to leading HR tech experts

In-depth masterclasses

Small group discussions with industry analysts

Facilitated practical conversations with peers discussing solutions to common pain points

Opportunity to meet one-on-one with solution providers to develop a tailored approach to your unique challenges; and more.