Written by Matt Lafata
I take tremendous pride in what we do at HRchitect. Day after day, our top-notch consulting team makes a difference for HR leaders and employees at organizations across the globe.  We do this by providing Human Capital Management (HCM) technology consulting services. Sometimes we're helping build HR technology strategies, leading a system evaluation and selection project, implementing a system, acting as the day-to-day system administrator, and so much more.
As we surpass 25 years in business and a portfolio of thousands of clients globally that repeatedly choose to partner with HRchitect, we have developed an enviable leadership position. This position comes from deep-rooted trust that we have earned from our clients.
Reflecting on the impact that our team has on the world we live in today, it's almost impossible to go anywhere or do anything, without using a service or a product from one of HRchitect's clients.
For those who like to shop, or just do it out of necessity, you've likely visited a company that HRchitect has performed HCM related technology services for such as Best Buy, Bealls, Apple, Fossil, Amazon, Target, OfficeMax, L.L. Bean, Nordstrom, Lowe's, GAP, Walmart, Crate and Barrel, Family Dollar, Finish Line, Orchard Supply Hardware, Brookstone, Books-A-Million, Savers, and numerous others. Yes, chances are very high that you have or will shop at a store or online with an HRchitect client.
Don't you need some money to visit these stores? Chances are pretty good you will get money from an HRchitect client such as Wells Fargo, Washington Mutual, Bank of America, Bank of Oklahoma, U.S. Bank, Eastern Bank, Capital Bank, Capital One, TD Bank, First Citizens Bank, Plains Capital, New York Community Bank, First National Bank, Hancock Bank, OMNI Bank, People's United Financial, and many others. Then of course when it's time to use your credit card for your purchases it will most likely come from an HRchitect client such as Citigroup, First USA, American Express, or Visa. Yes, these are all clients of HRchitect.

Maybe you are a member of a credit union that handles your banking and loans such as Texans Credit Union, BMI Federal Credit Union, Boeing Employee Credit Union, First Community Federal Credit Union, AG First, Space Coast Credit Union, Texas Trust Credit Union, or Mountain America Credit Union. Or maybe you work with a financial advisor at Northwestern Mutual, Fidelity Investments, Charles Schwab, or Barclays Global Investors/Blackrock to manage your money. You got it, more businesses that chose to trust their HCM technology projects to HRchitect.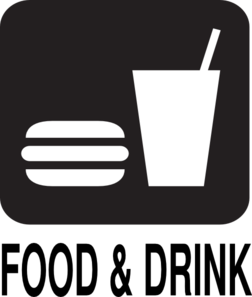 Naturally, all this running around will make you hungry or thirsty, and your children are always looking for a snack when coming off of the Blue Bird school bus, so why not visit one of HRchitect's clients. Grab a Dr. Pepper Snapple product to quench your thirst, or maybe Pepsi is your thing. Perhaps some fancy coffee drinks from Starbucks or chow down on a burrito at Chipotle. Maybe something from Panera Bread, Charley's or Yum! Brands? How about having Domino's Pizza or Papa John's deliver to you? Or stopping at Sbarro's for pizza or Quiznos for a sandwich or Torchy's Tacos for, you know, tacos? What about breakfast at Cracker Barrel? At home, how about a can of Bush's Beans?  Or how about something from Nestle, like some hot chocolate to stay warm? How about a beer at Iron Hill Brewery? Chances are pretty good you will eat or drink a product from one of HRchitect's clients.
As an avid traveler, I come across many HRchitect clients in my travels. Perhaps you also travel for business, or to fun destinations, or to visit relatives. What if you don't want to stay with them because they don't have room or they drive you crazy? Not a problem. You can stay at Hyatt hotels, a Starwood Property, Marriott, Wyndham, Accor Hotels, InterContinental Hotels, Choice Hotels, Sea Pines Resort, Hooters Casino Hotel, Natural Retreats, Atlantis Casino Resort & Spa, Fairmont Hotels, Isleta Resort & Casino, La Quinta, or one of many other fine locations that have utilized HRchitect's expertise.
What if you get sick with all germs that are in the air this time of year? No problem. HRchitect supports numerous healthcare clients such as Mayo Clinic, Kindred Healthcare, BJC Healthcare, Tenet, Texas Health Resources, Legacy Health System, Moses Cone Health System, California Pacific Medical Center, East Texas Medical Center, Austin Regional Clinic, Beth Israel Hospital, Brigham and Women's Hospital, WellStreet Urgent Care, Lee Memorial Hospital, Children's Healthcare, Mobile County Health, and dozens more. No matter where you are, we are sure you can find a healthcare system that has relied on HRchitect for their HR technology consulting needs.
You might also utilize an HRchitect client to get your oil, gas, electric, or some other form of energy (either directly or indirectly) to keep you warm or get you where you need to go. Companies such as Aera Energy, Cenovus, Conoco Phillips, Chevron, Aqua America, ExxonMobil, Nevada Energy, Oklahoma Gas and Energy, Peoples Natural Gas, Regency Energy, Alliant Energy, Westar Energy, Pride International, Valero, Newfoundland Power, Pennsylvania Power & Light, and many others trust in HRchitect.
Let us not forget how you will communicate or perhaps play electronic games with friends and loved ones. I can almost guarantee you will do that through a product or service from Sprint, AT&T, Motorola, Verizon, Virgin Mobile, T-Mobile, Dolby Labs, Riot Games, Sirius Communications, Nintendo, Mattel, Spectrum Communications, or use that shiny new Apple iPhone or iPad. You got it, all clients of HRchitect.
You may value giving, like we do, and support non-profit organizations. We go the extra mile to provide special rates to not-for-profits each year like Rainforest Alliance, Para Los Ninos, Americans for the Arts, Canadian Red Cross, Catholic Charities, Cystic Fibrosis Foundation, Human Rights Watch, UN Women, WorldVision, or one of many other organizations that do great work for people and communities because they deserve great HCM Technology too!
I could go on and on, but I think you get the picture. HRchitect clients are everywhere, in every industry, and of every size.
If you are reading this and are one of our clients, we'd like to give thanks to you for making us the leading HCM technology consulting firm over the past 25 years. If you are not yet one of our clients, let's talk. We would love to add you to our portfolio of happy clients, many of who come back to us time and time again to make sure they are getting the most from their HCM technology. Join our growing portfolio of thousands of clients who decided to get the best risk insurance policy and peace of mind that any organization can buy when it comes to mission-critical HR systems in the form of consulting from HRchitect.
HRchitect will help to ensure you select the right HCM technology product (talent acquisition, talent management, benefits, workforce management, HR/payroll, etc.) for your unique needs, and when you do get that right HCM software product, we will make sure you get the most out of your investment by ensuring a sound, and risk-free implementation.
This leadership position our clients have helped us to achieve is not to be taken lightly and simply makes us strive to do more. 2022 is already shaping up to be another very exciting year in this industry, and no doubt another very puzzling year in the world of HCM technology. Don't go it alone. Seriously. HCM technology decisions are not to be taken lightly. In one way or another, they have an impact on your most important asset – your people! Utilize HRchitect's services today and you will have the peace of mind you, your employees, and your company deserve and be better positioned to realize the ROI that you are expecting from your new HCM system.
[Learn more about the clients we have helped and the success stories on our Case Studies page]
[Learn more about our customer relationships at Raven Intelligence HRchitect: Making "Customers for Life"]
Matt Lafata has over 25 years in the HR industry & has been with HRchitect since 2004. As President & CEO, he oversees HRchitect's sales, marketing, customer success, partnerships, consulting, finance & global strategy.
Matt extensively studies the HCM and WFM marketplaces & talks to vendors on a regular basis to stay on top of trends in this industry. Matt has moderated numerous HCM/WFM system panel discussions for vendors & HR organizations. He maintains a strong commitment to the HR technology vendor community including attending conferences & analyst days, blogging & tweeting, strategizing on joint business opportunities, speaking to sales groups, conducting joint presentations, & more.
Learn more about Matt here
Share: