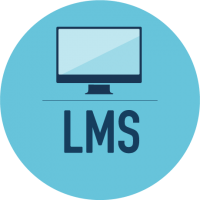 Written by Reggie Wilson
When I first joined the HCM technology consulting industry over seven years ago, the type of HCM technology that was most familiar to me was that of a learning management system (LMS), or eLearning as it was called in those days. I was very well versed in the end-user role of an LMS. I had worked for several large technology companies over the years, and these companies led the way in using LMS technology to offer continual training, certifications, and skill development opportunities to their workforce. Today, particularly for enterprise organizations, LMS systems are still the preferred method of delivery for skills development and training. Three of the top functions of an effective LMS are:
Deliver training to end user populations
Reduce an organization's training costs
Increase employee engagement through employee ownership in their own learning and development
If your organization is not utilizing an LMS system today, you should consider selecting and implementing one. Options for Learning Management Systems are very broad. In terms of content, LMS systems allow your HR team to access existing content or develop content for every type of end user from an entry level employee, to middle management, and through the C-suite.  A solid LMS is intuitive and user-friendly, no matter who is at the controls. Most modern learning management systems today are also mobile-accessible, making it easier for employees to upskill, even if they are on the go.
2020 so far has seen a major uptick in utilization of LMS courses and content, as many people took advantage of time during stay-at-home periods to expand their learning and develop new skills. Courses on topics including remote work, diversity and inclusion, health, and wellness, and more. There is no better opportunity than the present to ensure your workforce is equipped to enhance their learning than the times that we are in presently.
Contact HRchitect today if you need help selecting, implementing, or optimizing your LMS.   We  can help you determine the solution that is the best fit for you.
About Reggie Wilson
Reggie has over 20 years of technology sales experience that ranges from Telecom to Human Capital Management systems. He joined HRchitect in 2013 as a Regional Sales Manager, and leads the sales efforts in the 15 state central region of the US as well as central Canada. Reggie has worked with clients from mid-market to enterprise scale, who have deployed solutions ranging from Workforce Management to Core HR systems.
Share: