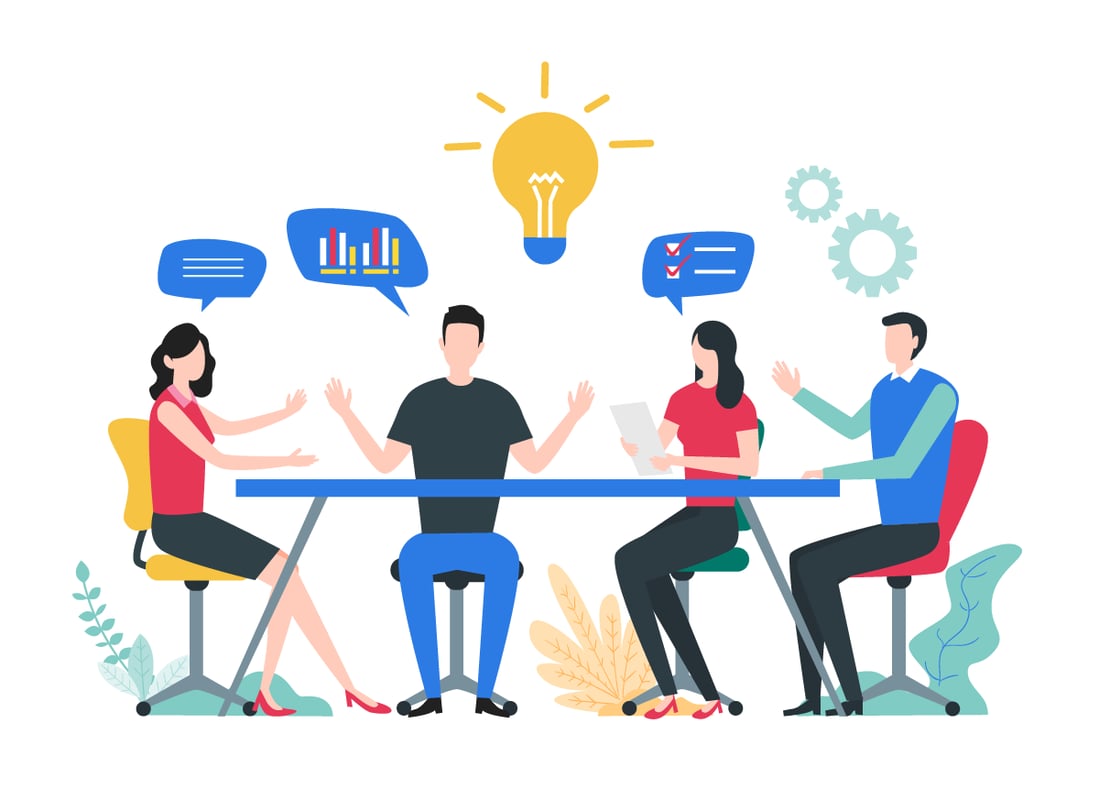 Written by Ben Taylor
I started working in the Payroll/HR industry in 1996.  During those 26 years, I have served in many roles such as internal operations, account management, business/process consultant, payroll processor (as a client), and implementation.  For the past several years, I have been in the System Consultant role for large HRIS implementations and integrations. If I had to choose one word to describe the project team members, on both the client and vendor side, members who would be considered part of my most successful and productive projects, it would be Engagement.  Team engagement can be described as the strength of the mental and emotional connection individual teammates feel toward the work they do, the teams, the project itself, and their organization.
For me, it is almost immediate when I first meet my new project team in the kick-off call, noticing the client team members who are and those who may not be as engaged in the project.  Implementing these large enterprise Payroll/HRIS systems is one of those tasks that require heavy lifting up front, but an awesome payoff down the road (sometimes 6 months down the road!).  One of the biggest client challenges for being engaged is that this project requires work and time that is usually above and beyond their normal job duties, which can be very taxing.  In the most successful cases, the employers and managers involved understand the awesome possibilities of a successful implementation process and will give latitude to their employees to do whatever is necessary to do the job and do it correctly and accurately.
Clients who are engaged are excited about the new system.  They have identified the pain points of the system they currently use and look forward to being able to reorganize certain processes, clean up data, and get best practice ideas from their project team to optimize their new system.  Engaged clients usually make engaged team members.  From our end, working with an engaged client promotes an environment of "we are all in this together" and the success of the project, while mostly beneficial for the client, in the end, feels just as exciting for the implementation consultants, due to the strong partnership that develops when a team of fully engaged professionals work a large scale project- especially one that manages something so important as employees' money and paychecks.
Examples of team engagement are:
Understanding the scope, purpose, and overall vision of the project.
Making a strong effort to know what your current system pain points are and discussing them with your sales team.  RFP processes can be like buying a new car, repetitive and boring, but make sure your sales team understands your needs and confirms with their implementation resources that those needs can be met.
Understanding how their specific role fits into the project outcomes and the benefits they will realize when the new system is up and running.
Being aware of the complex dynamics of working with many different personalities and departments at one time, both within your own organization and with your implementation team.
Celebrate Big  AND Small wins and move on from previous mishaps or speed bumps. Almost all client needs can be accommodated, sometimes in a different way than had been imagined at first but engaged teammates always make it work!
One last thing I will mention as I close my secret reveal is to try to have some fun along the way!  You may not particularly like some of your project team members, or you may have much more at stake back at your desk during certain phases of the project, but I find that inserting comic relief goes a long way toward promoting the "we are all in this together" mindset.  It is usually the feeling of solidarity and camaraderie towards the same goal which creates the dynamic environment where the most successful projects are born.
If you would like more information on how we can work together and create an engaged project team for your implementation, please contact us here.
Ben Taylor, HCM Implementation Consultant, brings 25+ years of experience in payroll and human resources to the HRchitect team. Ben is a results-driven business consultant, leader, and has excellent communication skills, and has built upon his experience to implement and support complex HRIS systems and applications for major corporate clients. Ben has managed all phases of the system development life cycle. Ben has proven foresight in balancing and prioritizing business requirements against customer requests and technical possibilities as well as an outstanding success rate of designing and implementing advanced technology solutions, and an aptitude for transforming business visions into technical realities.
Learn more about Ben on LinkedIn: https://www.linkedin.com/in/benjaminmtaylor/
Share: